Welcome to The Creative Branding Agency. We are specialized in creating brand identity in digital and physical format. We provide a strong marketing service using appropriate tools. We are assured you that all of our projects shall stand out, and will be well planned and measurable.
The dream of establishing this Creative Studio was fuelled by sheer passion and determination towards advertising, branding and communications with special focus and concern to provide growth to small businesses through effective marketing solutions.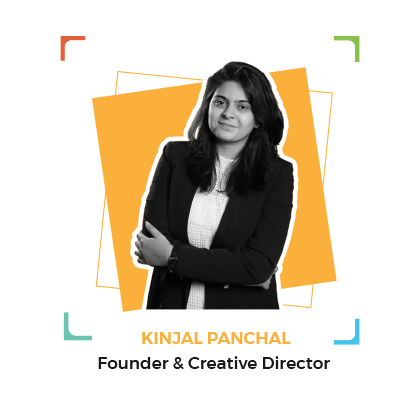 With 3.5+ years of experience in all elements of the whole brand design & development process from conceptualization to delivery, a natural leader with expertise in Creative Visualizing, Copy & Content Writing, and Brand Management. Expert at generating design concepts from a creative brief and effectively presenting them to clients in a visually appealing manner.
To support the desire for creative visualization, fully integrated skills in Adobe Creative Suite (Illustrator, Photoshop, Premiere Pro, and After Effects), Corel Draw, and Microsoft Office Suite (Word, Excel, and PowerPoint).
FMCG, Education, Technology, Corporates, Food & Beverages, Professional Services, Jewelry, Travel & Tourism, & most crucially, the startups are among her many areas of experience.
Currently working at Brand Buzz Creative Studio as a sole proprietor and creative director.